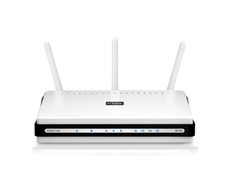 When trying to manage a complicated SOHO, for security reasons its great to be able to control the flow of traffic between your various routers and devices. Now this feature is usually seen in today's devices but not a feature for the faint of heart ... you may just end up looping your traffic and marooning yourself ... which would be bad.
On the D-Link DIR-655's latest firmware this feature seems to have been disabled. I tried calling for support and after more than an hour of talking through my specific setup the response was "we'll looking into the feature request". Duh!
I say that because firmware v1.03 actually had this and it got lost after silly new "features" were added later.
If you know what you're doing with static routes, then by all means read the link and
downgrade
the
firmware
.